Dilly's Tree House™ Family Engagement Series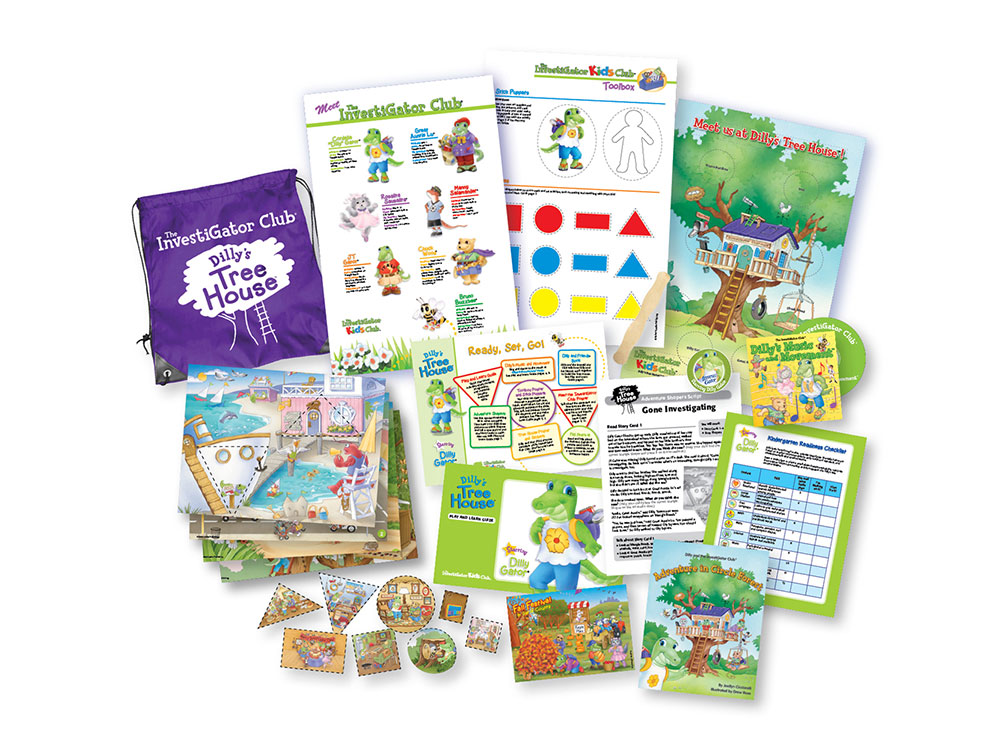 $56.00
Price is per student per year for a 7-month subscription.
Your classroom is humming with InvestiGator Club® activities that spark children's natural curiosity, get kids up and moving, and engage them in inquiry-based experiences. But what happens to all that great learning when the kids go home?
Dilly's Tree House provides 7 investigation packs to engage families through purposeful play, shared reading, and fun and simple learning activities. Most importantly, you can now provide valuable family tools to stimulate meaningful conversations about the characters, stories, and activities children experience in school.
Dilly's Tree House is aligned to NAEYC, Head Start, and state family engagement guidelines.
Dilly's Tree House has been honored with the Association of American Publishers REVERE Awards for Supplemental Curriculum and for Beyond the Classroom; Creative Child Magazine Media of the Year; and Teacher's Choice for the Family.
This family engagement program may be used with any of the InvestiGator Club preschool and pre-K programs or any other developmentally appropriate early childhood curriculum.
The program is also perfect for family childcare and homeschool settings.
Components
7 Family Packs each include the following:
Postcard from one of the InvestiGator Club characters
Dilly and Friends® Little Book
Posters and Stickers
Kindergarten Readiness Checklist
Online Resources
Play and Learn Guide
Related Products
Complete Learning System
English | #CMP100

$

3,299.00

Complete Learning System
English | #CMP100