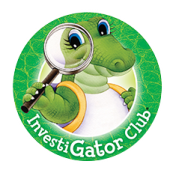 Give Us a Buzz
Samplers
Contact us

 for a complete component list and to request samples.
InvestiGators
About
Get Ready for Kindergarten! Summer School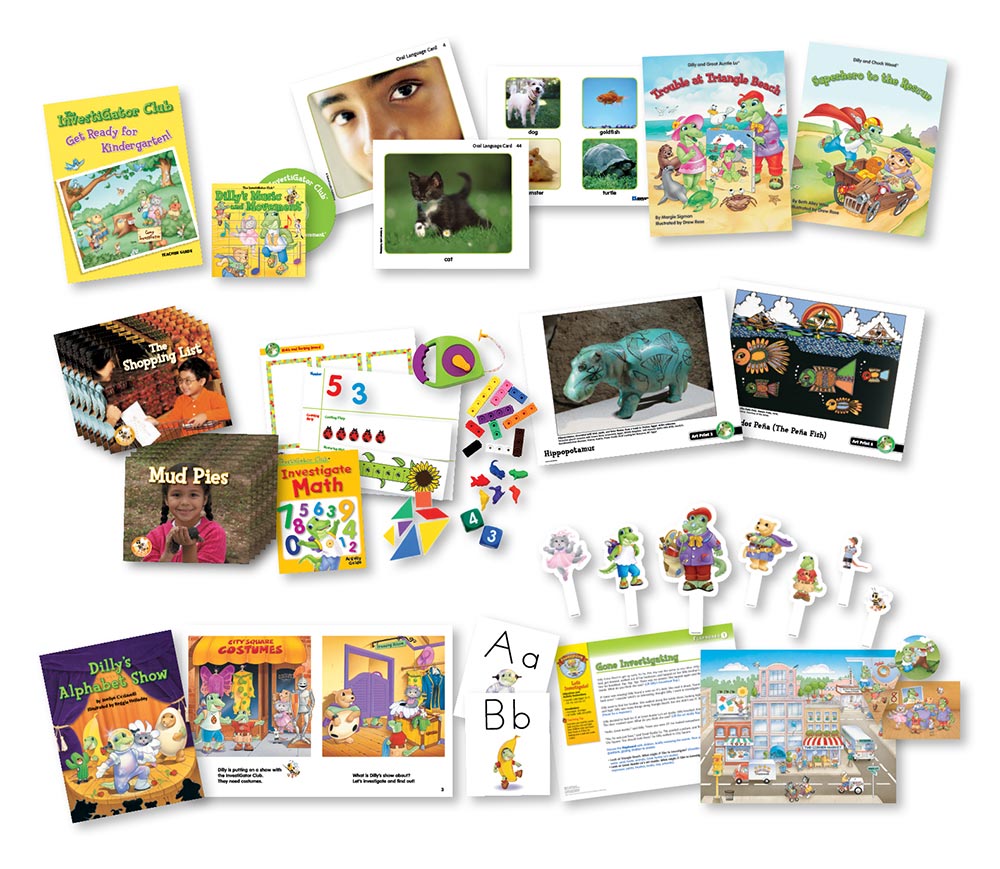 $745.00
Young children ages 3-6 are learning at their own developmental levels, at different rates, and in various learning settings and group sizes. Extra support to catch up on or practice skills or to jump-start the next learning challenge, might be needed at any time – not just during the summer months. Anything goes these days – summer school, after school, learning pods, homeschool, remote learning. We've got you covered!
So, grab your new Camp InvestiGator Bag, and let's go to summer camp – any time of year!
Get Ready for Kindergarten! features:
20 daily lesson plans to meet the typical summer school schedule of 4 to 8 weeks, including full- or half-days of instruction and assessment (and lots of fun!).
·Basic kindergarten readiness skills in ten domains of learning.
Differentiation tips to meet all learning needs.
Compact size and simple packaging at an affordable price.
Available in English and Spanish.
In addition to the research-based literacy tools, books, and manipulatives, Get Ready for Kindergarten now includes full-year access to the entire InvestiGator Club Digital Platform for PK3 through Transitional Kindergarten in English, Spanish, and Dual Language.
This gives you multiple packages and learning tools that you can use year-round – whatever works for you. Yes, you heard that right.
The Digital Platform and Teacher Portal includes:
The complete InvestiGator Club Prekindergarten (PK4) and Just for Threes (PK3) digital curriculum.
Four additional Online Investigations.
Get Ready for Kindergarten! Teacher Guide
STEAM and Literacy Challenge Guide for advanced learners, emerging readers, and Transitional Kindergarten.
All Teacher Guides and Professional Development, including Developing Social and Emotional Skills, Adaptive Learning Resources, Investigate Math, Just for Threes.
All interactive program components, such as Interactive Flapboards for Shared Reading (21 stories) and Interactive Alphabet Flapboard and Cards – all in English and Spanish.
All InvestiGator Club components, such as Creative Art Prints, Daily Routine Posters, Center Cards, Alphabet Cards, Oral Language Cards, Vocabulary Cards, Character Badges, Songs and Lyrics, Outdoor Play and Learning Cards, Math Board and Counting Strips, Dilly and Friends® Books and Read Along, and Bruno's Buzz Nonfiction Readers.
Writeable Lesson Plans and Assessment Forms.
Family materials in all Teacher Guides, such as Home and Back Books, Journal Pages, Activity Pages, and letters (all in English and Spanish)
Activity Calendars
Infant and Toddler Resources
Components
Stick Puppets
2 Dilly and Friends® Lapbooks
2 Bruno's Buzz Nonfiction Readers (6 each)
Oral Language Cards
Dilly's Alphabet Show Lapbook
Alphabet Cards
Investigate Math Kit
2 Creative Art Prints
Dilly's Music and Movement CD
Let's Investigate! Flapboards® and Flap Fillers®
Teacher Guide