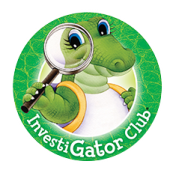 Give Us a Buzz
Samplers
Contact us

 for a complete component list and to request samples.
InvestiGators
About
Family Engagement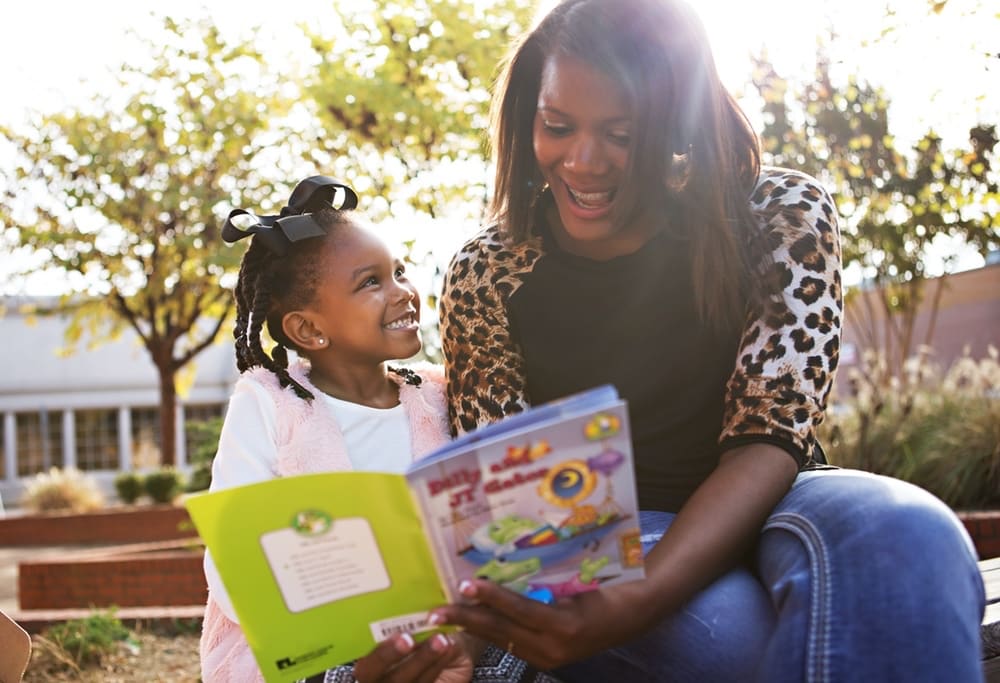 Robert-Leslie Publishing knows that children's learning begins at home and that family members are children's first and most important teachers. The InvestiGator Club family of learning systems helps to build and reinforce a cycle of learning from home to school and back again. Indoor and outdoor play, shared reading, exploration, and discovery are at the heart of our family engagement strategies – just as they are in our classroom products and guides.
Little InvestiGators™
For infants, toddlers, and twos, Little InvestiGators™ emphasizes the importance of families and community. Through daily communication with family members, the caregiver or teacher develops an understanding of the values, culture, and expectations that shape each child's life. Families play a key role in the planning and daily experiences designed to nurture their child's growth and development. Little InvestiGators encourages respectful and responsive interactions between young children and all of the adults in their lives.
Specific suggestions and tools throughout Little InvestiGators link each activity back to children's families; creating a holistic approach to infant and toddler development. Multiple resources are included with the curriculum and in the Family Engagement section of the Teacher Portal.
The InvestiGator Club®
All of the InvestiGator Club® learning systems for children ages 3-5 provide families with opportunities and multiple strategies to be actively engaged in the ongoing planning, formative assessment, and daily experiences for their child. Extension and enrichment tools included in the curriculum and the Family Engagement section of the Teacher Portal help families bridge the school to home gap and reinforce classroom learning.
Dilly's Tree House™ Family Engagement
Dilly's Tree House™ is a print and digital learning program aligned to the themes in The InvestiGator Club® Prekindergarten Learning System. Send a backpack home at the beginning of the year to make sure every family is engaged and participating in their child's learning experiences with the InvestiGators. Backpacks are filled with InvestiGators books, journals, guides, and other fun treasures. Daily activities provide simple guidance for teaching phonological awareness, math, music, reading, writing, vocabulary, and science. Resources in the back of each guide, such as letter, number, and vocabulary cards can be cut out or copied and are also available on a digital platform for parents and teachers. Dilly's Tree House is a great tool for centers, family child care homes, inclusive classrooms, homeschool, or after-school programs.
Dilly's Tree House is aligned to NAEYC and Head Start family engagement guidelines and has won multiple national awards, including the AAP REVERE Awards for Supplemental Curriculum and Beyond the Classroom, Creative Child Magazine Media of the Year, and Teacher's Choice for the Family Award.