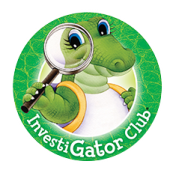 Give Us a Buzz
Samplers
Contact us

 for a complete component list and to request samples.
InvestiGators
About
InvestiGator Club® Prekindergarten Learning System Spanish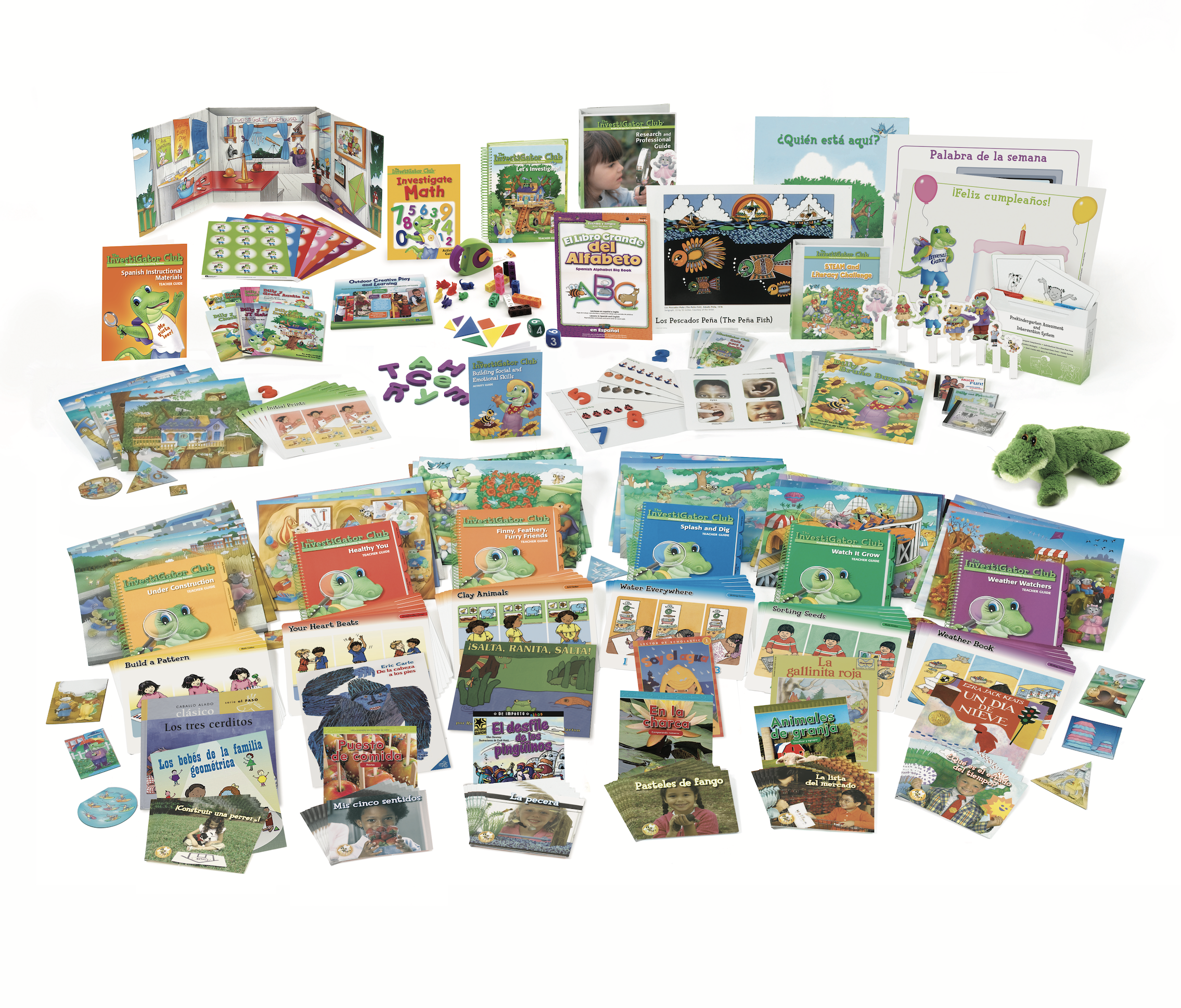 This image is representative of print and digital components included in the program. Some images are digital or print only. Please contact us for detailed information about components.
$3,299.00
The Prekindergarten Learning System Spanish is a comprehensive curriculum for children ages 3-5 that speak Spanish as their primary language.
This program includes a Spanish Alphabet and Phonological Awareness System, literature, and music. Core classroom products intended as child print, such as the Daily Routine Posters and Bruno's Buzz Nonfiction Readers, are provided in Spanish, as are all key vocabulary words introduced through any of the components. Read-aloud literature, such as classic tales and Flapboard stories are Spanish, as well as all family engagement components. Teacher materials, including instructional guides for various products, are the original English version with adaptations for Spanish and dual language learners.
Related Products
Includes 6-year digital subscription

$

1,886.00

Includes 6-year digital subscription

Complete Learning System
English | #CMP100

$

3,299.00

Complete Learning System
English | #CMP100

Includes 6-year digital subscription

$

4,299.00