Get Ready for Kindergarten! Summer School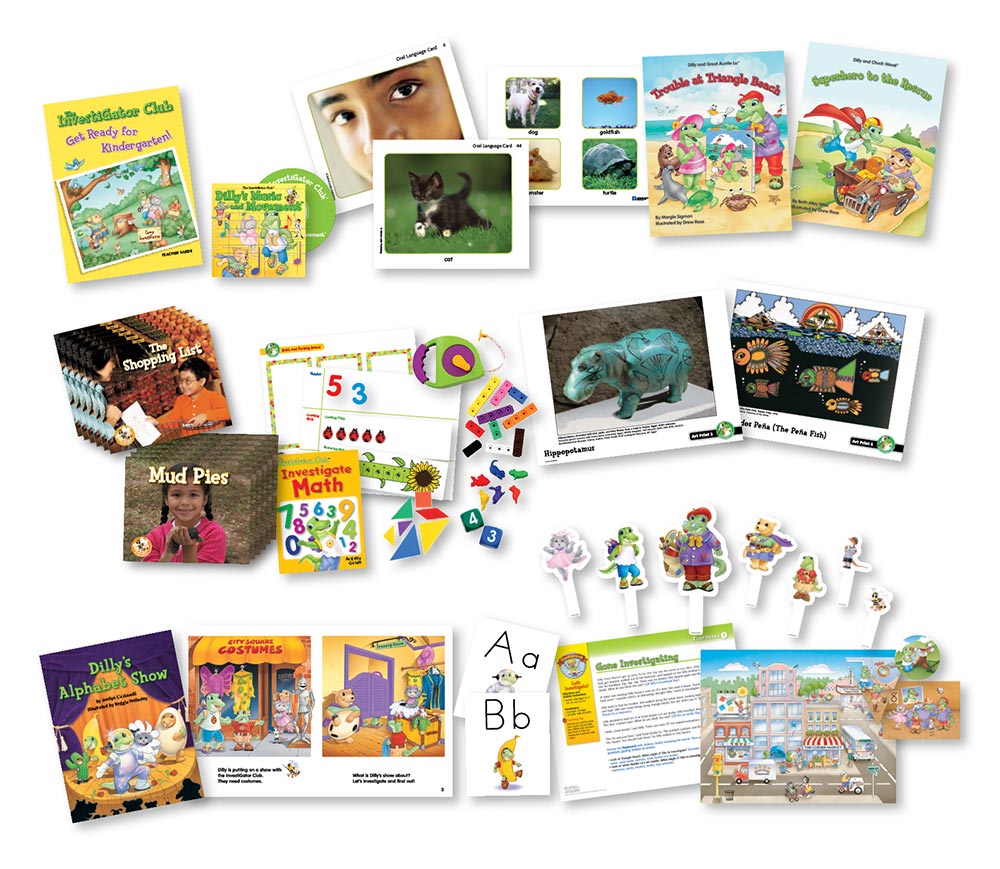 This image is representative of print and digital components. It does not show all included components, and some pictured resources are digital only.
$745.00
Grab your Camp InvestiGator Bag, packed with loads of fun and learning through play! Get Ready for Kindergarten! meets standards in ten domains, including literacy, math, science, physical, and social and emotional development. GRFK provides 20 full or half days of instruction and assessment, extensions, books, manipulatives, and interactive online components.
The program includes support for at-risk students, differentiation, and dual language learners.  Optional components include book packs for families and leveled readers for advanced literacy and STEAM experiences for transitional kindergarten.
Contact us for more information.
Jump in any time — summer, fall, winter, or spring. Online implementation training and an easy-to-use Teacher Guide provide step-by-step support for Camp InvestiGator teachers. The program is perfect for after-school preK and kindergarten, homeschool, and child care programs.
The Get Ready for Kindergarten! Summer School program includes a one-year subscription to the full InvestiGator Club Digital Platform, including Teacher Guides and components for Outdoor Creative Play and Learning, Just for Threes, STEAM and Literacy Challenge, Adaptive Learning, Investigate Math, Building Social and Emotional Skills, Let's Investigate!, and six inquiry-based Investigations.
Also available in Spanish.
Download program component lists and samplers.
Related Products
Includes 1-year digital subscription

$

745.00