Get Ready for Kindergarten! Summer School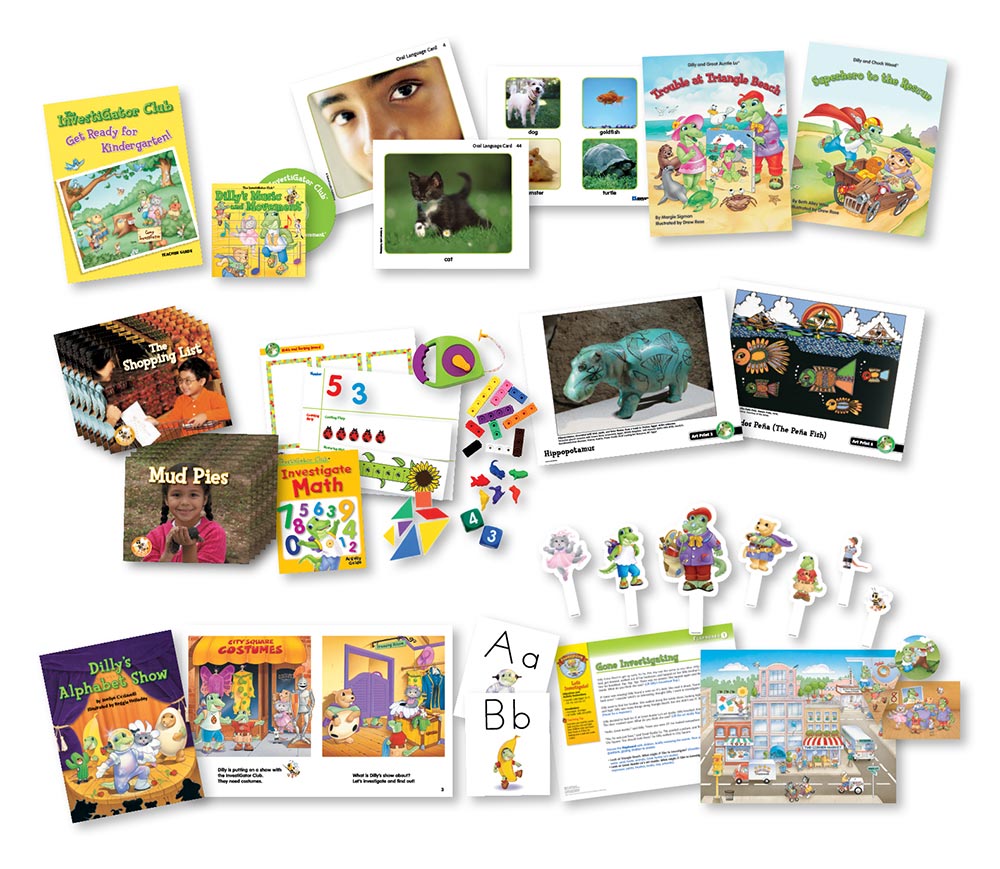 $732.00
Put on your backpacks! It's time for Camp InvestiGator, where you can give children a jump-start on kindergarten or first grade by meeting key standards in all learning domains. This is a stand-alone program or may be combined with STEAM and Literacy Challenge for use in Transitional Kindergarten programs.
Program features include:
20 daily lesson plans to meet the typical summer school schedule, including full or half-days of instruction and assessment.
Online Investigations to supplement the basic program.
Basic kindergarten readiness skills.
Appropriate for struggling readers entering first grade in the fall.
Dual language and differentiation ideas to meet all learning needs.
Compact size and affordable price for family daycare and homeschoolers.
Components
Stick Puppets
2 Dilly and Friends® Lapbooks
2 Bruno's Buzz Nonfiction Readers (6 each)
Oral Language Cards
Dilly's Alphabet Show Lapbook
Alphabet Cards
Investigate Math Kit
2 Creative Art Prints
Dilly's Music and Movement CD
Let's Investigate! Flapboards® and Flap Fillers®
Teacher Guide