Dilly and Friends Plush Puppets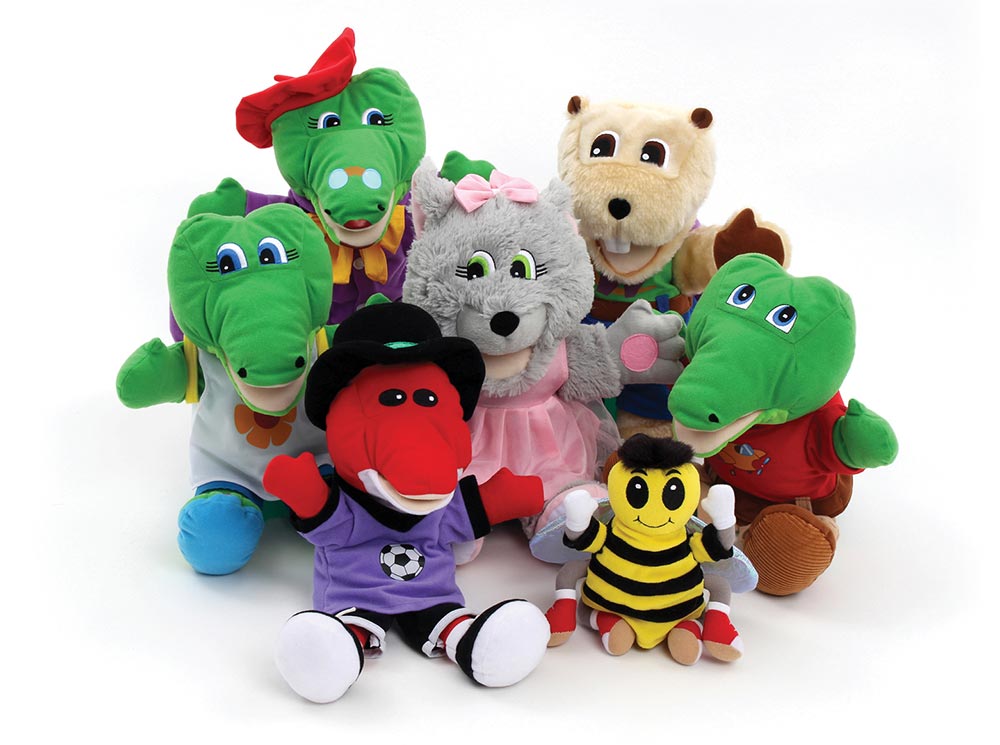 $280.00
Our beautiful plush Dilly and Friends® puppets will help children's imaginations soar as they help children make real-world connections to big world concepts.
Each of the characters has strengths and weaknesses that make him or her unique. One is shy; another loves to play with words and rhymes; a third is a whiz with computers. Your children might have a favorite character or two, but they'll find a little bit of themselves in each character. And they'll quickly relate to the important life lessons that the characters explore all year long: Don't give up, believe in yourself; look out for your friends; use your imagination.
The Dilly and Friends puppets enrich any multicultural, multilingual classroom and add that spark of imagination and joyful learning that helps ALL children soar. Puppets may be used in any preschool classroom, any time or place, but they are especially fun with the stories and songs in The InvestiGator Club programs. Isn't it time to share a little joy and imagination with our curious little learners?
Just for Threes
Prekindergarten Learning System
Get Ready for Kindergarten! Summer School
Transitional Kindergarten
Social and Emotional Development Kit
* These puppets are approved for use by children ages three and older.
Components
Set of 7 Dilly and Friends Plush Puppets:
Dilly (Cordelia) Gator, "I can solve mysteries."
Rosalita Sausalita, "I can dance like the wind."
Chuck Wood, "I can fix anything, including hurt feelings."
Great Auntie Lu, "I can create a masterpiece."
JT Gator, "I can cheer you up with a bouncy tune."
Manny Salamander, "I am a good sport."
Bruno Buzzbee, "I can learn about anything on Bruno's Buzz Network."
Related Products
Includes 6-year digital subscription

Complete Learning System
English | #CMP100

$

3,299.00

Complete Learning System
English | #CMP100