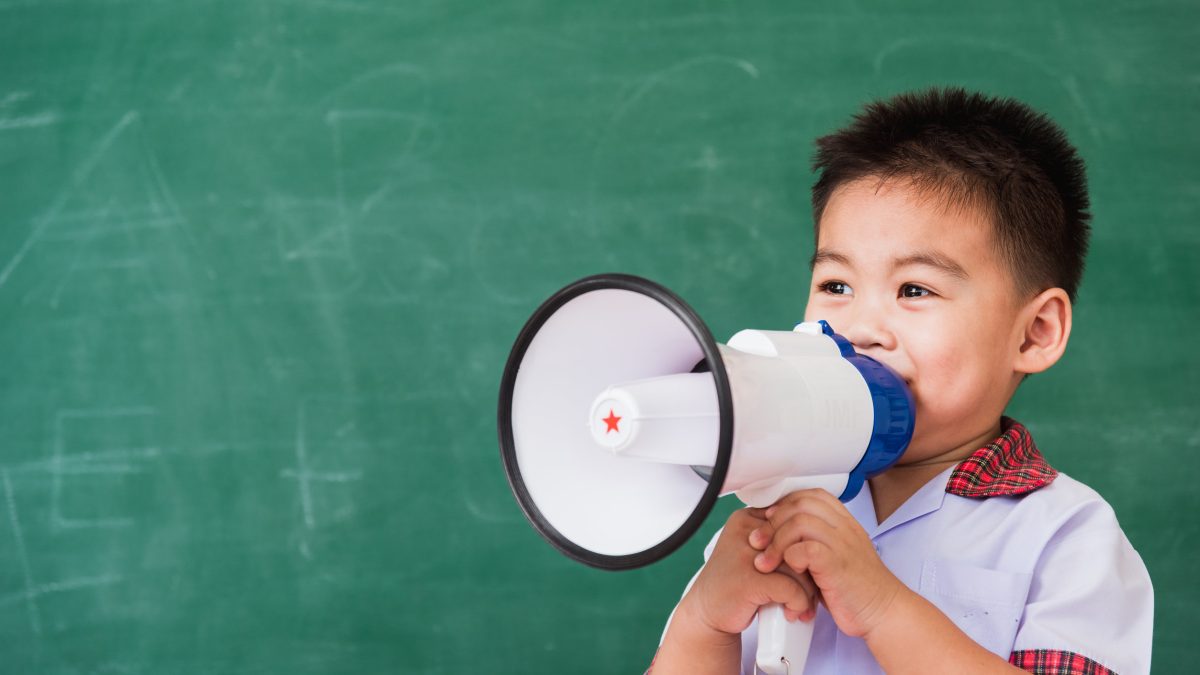 I Think I Can! Developing Confidence with Phonological Awareness
By Terra Tarango
As I watch my grown children start to navigate the adult world, I'm struck by how much I  underestimated confidence as a key ingredient in their success. Whether it's interviewing for jobs or applying for colleges, just the right amount of confidence, expressed in just the right way, can mean the difference between getting what you want or being disappointed.
Confidence is the catalyst that moves us from inspiration to action. We want to develop confidence in our youngest learners so that they use the knowledge and skills we teach them to change the world and make it a better place.
Our children come to us with varying degrees of confidence. Some have too much and need to be grounded in a bit of reality; others have too little and need it coaxed out of them. So I encourage teachers to create as many opportunities as possible for our children to experience leadership. Give them permission to be a leader. Guide them individually in how to do it well.
Perhaps start with a brief game of "Follow the Leader," where you invite different children to lead as the class marches, walks, or jumps in a line around the room. Notice how each child responds to the leadership role. If they are having trouble making decisions, encourage them by saying: There's no wrong decision here. You can do this! If they are making decisions without checking to make sure the rest of the line is following, remind them: A good leader makes sure their team is following along. Giving children permission to be confident and providing the community to support it is a critical component to their success in preschool and beyond! 
A healthy dose of confidence bolsters children's ability to find their voice, so why not follow this activity with helping them literally find their voice? My friends at InvestiGator Club have used this as the perfect segue to work on phonological awareness of beginning sounds!
Gather children and say: Just like our line had a leader, words have a leader too. Every word has a beginning sound, the very first part of the word. Today we're going to talk about beginning sounds in words.
Here are a few activities you can do to practice this skill at all ages.
3-4 Year Olds

Preschool

Get Started with Beginning Sounds

Look around the room for familiar words that start with a single beginning consonant sound, such as /b/, /s/, /d/, and /k/. Say: I will say some words. Listen for the beginning sound in each one. Say each word, pausing to discuss the beginning sound of each word:

Book. The beginning sound in book is /b/.
Soap. The beginning sound in soap is /s/.
Door. The beginning sound in door is /d/.
Coat. The beginning sound in coat is /k/.

4-5 Year Olds

Prekindergarten

Listen for Beginning Sounds

Display pictures of a cow, cat, and pig, and ask children to name each animal. Point out that cow and cat begin with the same sound, but pig begins with a different sound.

Then play a listening game. Say sets of three words. For each set, have children say the words after you and then identify the two with the same beginning sound. Begin with sets of words such as these:

horse/hen/bear

lamb/cow/kitten

eagle/fish/eel

turtle/hamster/hippo 

5-6 Year Olds

Kindergarten/

Transitional

Kindergarten

Beginning Sound Hunt

Display pictures of a bear and a baseball bat. Say: This is a bear and a bat. Both bear and bat begin with the sound /b/. Ask: What else begins with the sound /b/? (ball, bag) Point out an object in the room that also has the same beginning sound, such as a bin or a basket, and have children repeat each word. Continue with other picture pairs, such as dog/door, pig/pen, and fish/fan. Have children find other objects in the room that have the same beginning sound as each word pair.
Just like the little engine that could, when children have confidence in themselves, they can do amazing things. I invite you to develop their confidence with leadership opportunities and then to build their understanding of beginning sounds with any of these activities.
Let us know how it goes!
If you liked this sneak peek and want more activities like this, then Contact us or call 773-935-8358 for a complete component list and to request samples.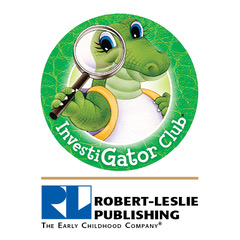 About The InvestiGator Club®:
The InvestiGator Club family of early childhood resources delivers play-based learning programs for children from birth through transitional kindergarten. Standards-based curricula are approved and adopted in states throughout the U.S., including Texas, Florida, Arkansas, Georgia, Virginia, Maryland, Louisiana, Illinois, Minnesota, South Carolina, North Carolina, Rhode Island, Delaware, and more. The delightful InvestiGator Club characters engage young children in developmentally appropriate experiences that bring joyful learning to classrooms, childcare providers, and families. For more information, email Robert-Leslie Publishing, The Early Childhood Company®, or call 773-935-8358.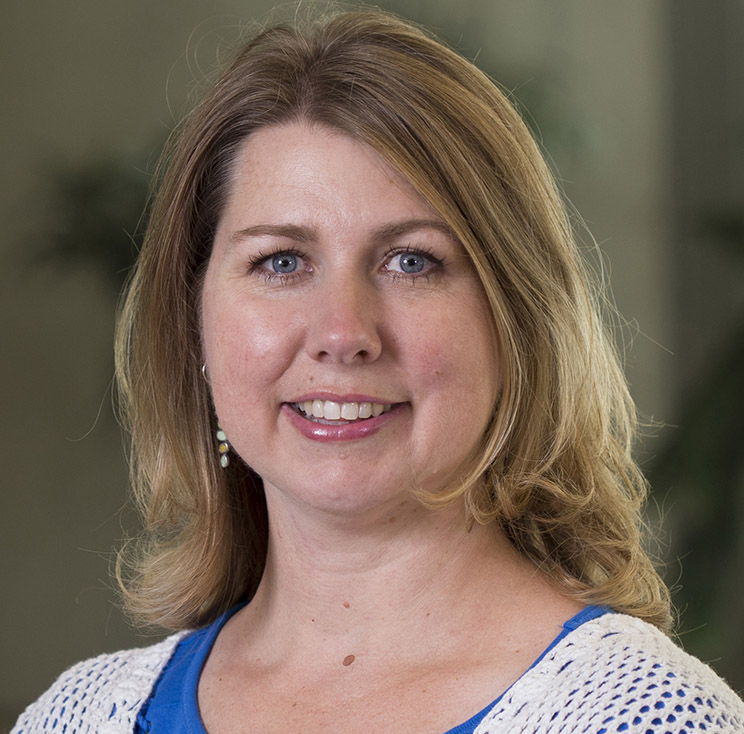 About the Author:
Terra Tarango is an accomplished advocate in the education industry with more than 20 years' experience in educational publishing and services. Terra serves as Director of Van Andel Institute where she oversees innovative student programs, game-changing professional development, and the implementation of Blue Apple projects where teachers inspire students to make the world a better place. She is an expert in instructional climate and culture and has devoted her career to increasing curiosity, creativity, and critical thinking in classrooms.