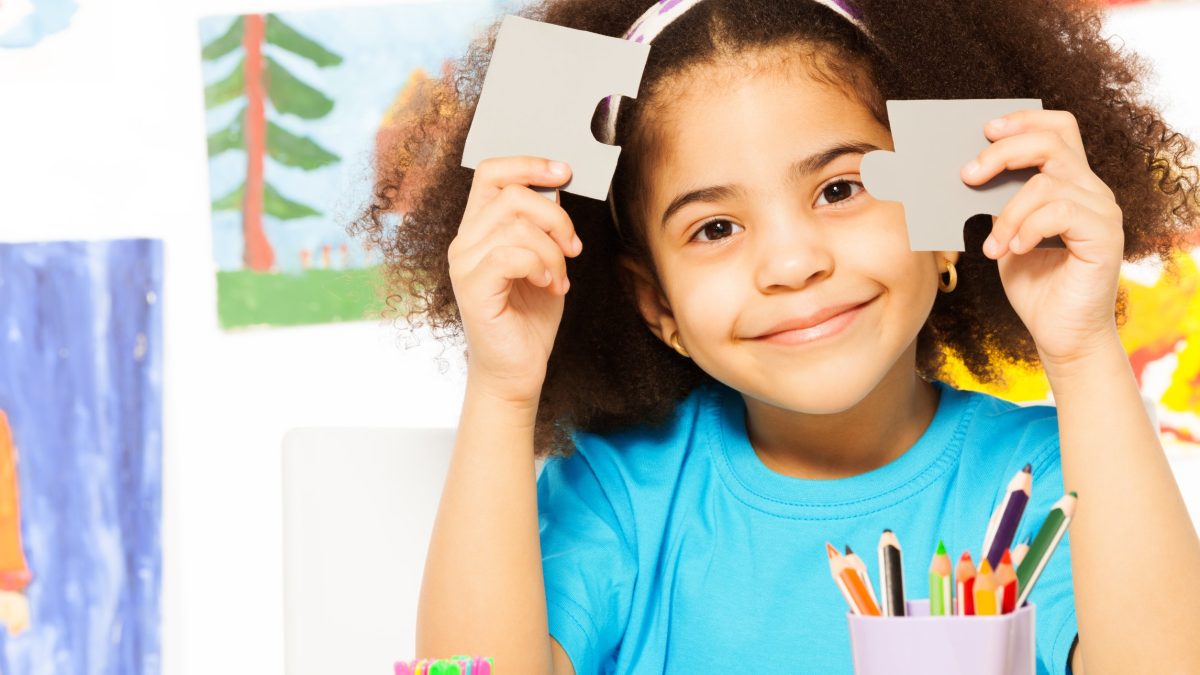 Helping Young Learners Discover a World of Parts and Wholes — Working with Syllables
By Terra Tarango
I recently ordered some plant stands to display my house plants, and they arrived in an unexpectedly small package. When I opened it up, I saw the dreaded "instruction" pamphlet and an array of random parts. Are the people who "write" these instructions deducted in pay for every word they use? Because there were frustratingly few words on these instructions — only some pictures, a few numbers, and a slight air of confrontation.
Undaunted, I laid out the parts, learned the language of the instruction pamphlet, and got to work. In the end, I actually enjoyed the challenge, the sense of accomplishment, and, of course, the final result.
Not everything around us needs assembly, but most everything is made up of some amount of parts. It's a basic concept we take for granted, but that young children need to be taught explicitly. The idea that parts make up a whole can inspire our budding engineers in a concrete way, but it also underscores concepts across a wide variety of interests and genres. Paintings are made up of many brush strokes. Hours are made up of minutes. Recipes are made up of ingredients. Completed jobs are made up of a series of tasks. And, of course, words are made up of letters and syllables.
So look for opportunities to discover the "parts" in the "wholes" around your classroom. Give children a toy and let them take it apart. You can even lend the use of a tool or two (safely) to get inside and take a closer look. After uncovering the parts in your classroom, guide students to apply the concept to the phonological awareness skill of discriminating separate syllables in words. You can do this by slowly saying and clapping syllables in familiar words or names of objects in the classroom. Ask children to say and clap syllables with you. Then count the syllables together. Want to make syllable work a really fun and engaging exercise? Take a look at these activities from my friends at InvestiGator Club!
3-4 Year Olds

Preschool

Syllables on the Move

Have children stand in a circle. Say: Let's exercise and practice listening for the word parts called syllables. Say an action word, pausing between syllables. Children are to do the action in time with the rhythm of the syllables; for example, if the action word is marching, children will march in place two times while saying march-ing. Use these or other action words.

waving
patting
clapping
bending
stretching

tiptoeing
hopping
stomping
stepping
nodding

4-5 Year Olds

Prekindergarten

Syllable Stack Up

Gather pictures of animals with a variety of syllables (for example, cow, piglet, and grasshopper). Show a picture of the two-syllable animal. Say: This is a piglet. Break the word into syllables: pig-let. Say the word again, clapping and counting the parts. Stack two blocks, one for each word part. Place the picture by the blocks. Repeat with one block for cow and three blocks for grasshopper.

Show pictures of other animals, such as a chicken, lamb, horse, elephant, spider, and bumblebee. Name each animal and have everyone clap the word parts. Then have a child place the picture by the stack of blocks with the matching number of syllables.

5-6 Year Olds

Kindergarten/Transitional Kindergarten


Syllable Puzzle

On index cards, draw or glue pictures of familiar objects with two-syllable names, such as pencil, pumpkin, flower, and ladder. Cut each card into two pieces. Model how you can put the two halves together while saying the word aloud. Then have children use the cards to practice blending word parts individually or with a partner.

Extend this activity by having children use the words in sentences, explaining that words are made up of syllables and sentences are made up of words.
I hope you enjoy discovering all the many parts that make up the world around us, even when it comes in the form of a nearly impossible instruction pamphlet. And I invite you to develop children's phonological awareness with these delightful syllable activities!
Let us know how it goes!
If you liked this sneak peek and want more activities like this, then Contact us or call 773-935-8358 for a complete component list and to request samples.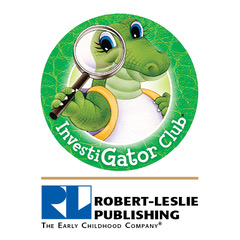 About The InvestiGator Club®:
The InvestiGator Club family of early childhood resources delivers play-based learning programs for children from birth through transitional kindergarten. Standards-based curricula are approved and adopted in states throughout the U.S., including Texas, Florida, Arkansas, Georgia, Virginia, Maryland, Louisiana, Illinois, Minnesota, South Carolina, North Carolina, Rhode Island, Delaware, and more. The delightful InvestiGator Club characters engage young children in developmentally appropriate experiences that bring joyful learning to classrooms, childcare providers, and families. For more information, email Robert-Leslie Publishing, The Early Childhood Company®, or call 773-935-8358.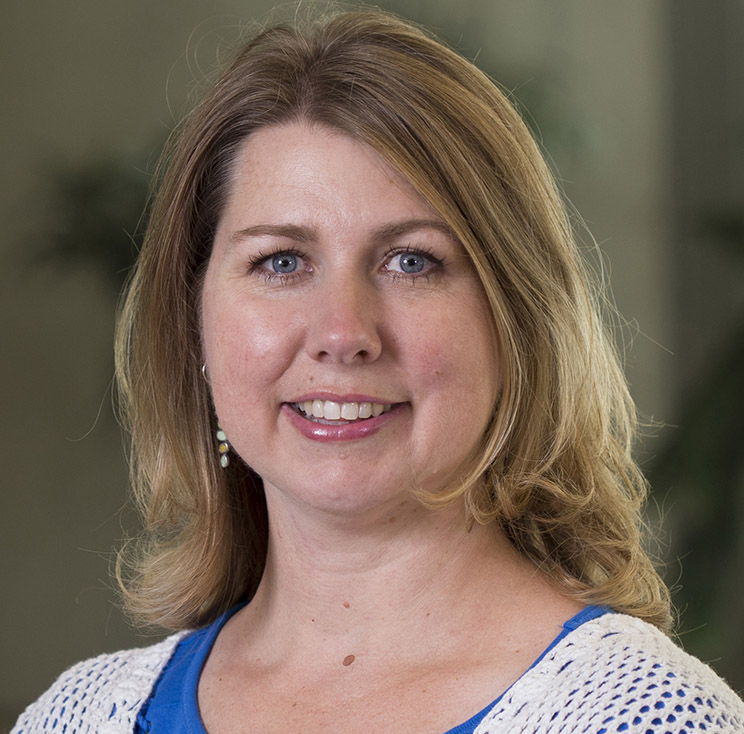 About the Author:
Terra Tarango is an accomplished advocate in the education industry with more than 20 years' experience in educational publishing and services. Terra serves as Director of Van Andel Institute where she oversees innovative student programs, game-changing professional development, and the implementation of Blue Apple projects where teachers inspire students to make the world a better place. She is an expert in instructional climate and culture and has devoted her career to increasing curiosity, creativity, and critical thinking in classrooms.