Everyone is a Scientist! Engaging Our Youngest Learners in Scientific Inquiry
By Terra Tarango
What makes a good scientist? I asked this question of more than 20 biomedical researchers at the Van Andel Institute and you might be surprised by the answer. Scientific knowledge rated low on the list, far below characteristics such as critical thinking, collaboration, and perseverance. And guess what the number one characteristic the scientists cited as necessary to be good at their job — curiosity. Curiosity! Something we all have innately and something children have in spades!
One way we can help nurture curiosity in our budding scientists is to get them asking lots of questions. And not just questions we know the answers to, but big, hairy questions that we have no clue about! Think about it. Those scientists I queried are not going to work every day to answer questions they already know the answers to. They are grappling with questions that don't have an answer, at least not yet. So let's encourage our children to ask big questions. Get them comfortable with the idea of not knowing an answer, letting a question marinate in their minds, spurring new questions.
In the preschool classroom, you can encourage this with a Wonder Wall where you display the many questions children pose. This celebrates the sense of wonder and curiosity in the classroom. Or gather children's questions in an Ask-It Basket. When a child poses a question, write it down and put it in the basket. Periodically, pull questions from the basket. Maybe they'll stir imagination and wonder for the children. Or maybe they'll provide an idea to launch an investigation together!
My friends at InvestiGator Club are way ahead of us when it comes to investigations for preschoolers. They've built an entire curriculum around children's natural curiosity and investigative nature! For example, check out these scaffolded science activities from InvestiGator Club. Each of these investigations begins with a resource that all kids can enjoy and appreciate: water!
3-4 Year Olds

Preschool

Germ Investigators

Begin by telling children they need to start the activity with clean hands. Have each child use liquid or foam soap and water to thoroughly wash, rinse, and dry their hands. Explain: You can pick up dirt and germs on your hands very easily. You don't know they are on your hands because you can't see germs and you might think your hands are clean.

Explain that you will do a germ investigation together. Spread cooking oil or petroleum jelly on children's hands. Then sprinkle ground cinnamon onto the surface of a table, which will stick to children's hands when they touch it. Tell children: We will pretend that the specks of cinnamon are germs. Ask children to put their hands on the "dirty" table and then on a clean table. Ask: What happened to the clean table? Did the "germs" spread to it? Touch the "dirty" table with your own hands to demonstrate how germs can spread to other people through surfaces.

Explain that this is what happens every day — we can pass our germs to someone else. Ask: What can we do to get rid of these germs? Stress the importance of thoroughly washing hands often and keeping hands away from the face, mouth, ears, and eyes.

4-5 Year Olds

Prekindergarten

Sound Investigators

Ask children to help you fill four or more identical glasses with different levels of water and arrange the glasses in order from most water to least water. Say: I wonder if we will make the same sound or a different sound when we tap each glass. What do you think? Do you think the glass with more water will make a higher sound or a lower sound? Invite children to take turns tapping the glasses with pencils and tell what they discover. (The glass with more water makes a lower sound.)

Extend the investigation by using two glasses of different sizes. Fill each glass with water. Say: Both glasses are full. Will they make the same sound or two different sounds? (different sounds) Set up stations with glasses and adult supervision. Invite children to take turns tapping the glasses.

5-6 Year Olds

Kindergarten/Transitional Kindergarten


Water Investigators

Investigate the properties of water and how they change from liquid, to solid, to gas. Follow these steps:

Help children fill ice cube trays with water and put them in a freezer for several hours. Let them predict what will happen to the water.

(The water creates a solid, ice.)

Have each child hold an ice cube. Ask: What will happen to this ice cube as you hold it? (It will melt.) Point out how the ice, a solid, changes to water, a liquid, over time.
Ask: How can you make water turn into steam? Test the suggested ideas, including heating water in a pot and watching the steam rise as the liquid becomes a gas.

After each step, have children draw pictures that show what they did or observed.
I invite you to try these investigations with your children and to do all you can to foster a sense of curiosity in your classroom. Not only will you be developing the next generation of scientists, but you'll also be living a more curious life yourself!
Let us know how it goes!
If you liked this sneak peek and want more activities like this, then Contact us or call 773-935-8358 for a complete component list and to request samples.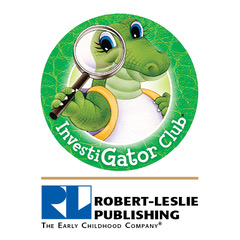 About The InvestiGator Club®:
The InvestiGator Club family of early childhood resources delivers play-based learning programs for children from birth through transitional kindergarten. Standards-based curricula are approved and adopted in states throughout the U.S., including Texas, Florida, Arkansas, Georgia, Virginia, Maryland, Louisiana, Illinois, Minnesota, South Carolina, North Carolina, Rhode Island, Delaware, and more. The delightful InvestiGator Club characters engage young children in developmentally appropriate experiences that bring joyful learning to classrooms, childcare providers, and families. For more information, email Robert-Leslie Publishing, The Early Childhood Company®, or call 773-935-8358.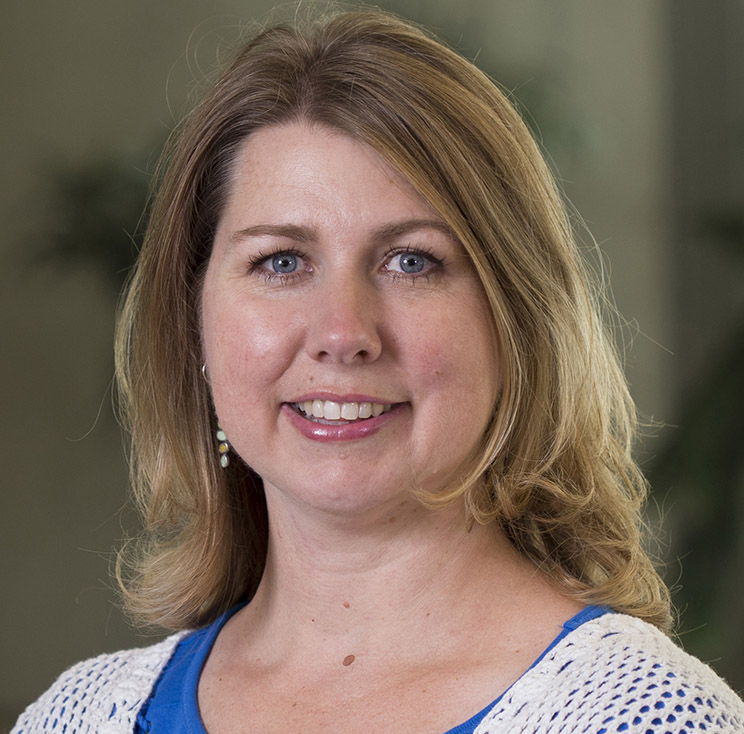 About the Author:
Terra Tarango is an accomplished advocate in the education industry with more than 20 years' experience in educational publishing and services. Terra serves as Director of Van Andel Institute where she oversees innovative student programs, game-changing professional development, and the implementation of Blue Apple projects where teachers inspire students to make the world a better place. She is an expert in instructional climate and culture and has devoted her career to increasing curiosity, creativity, and critical thinking in classrooms.