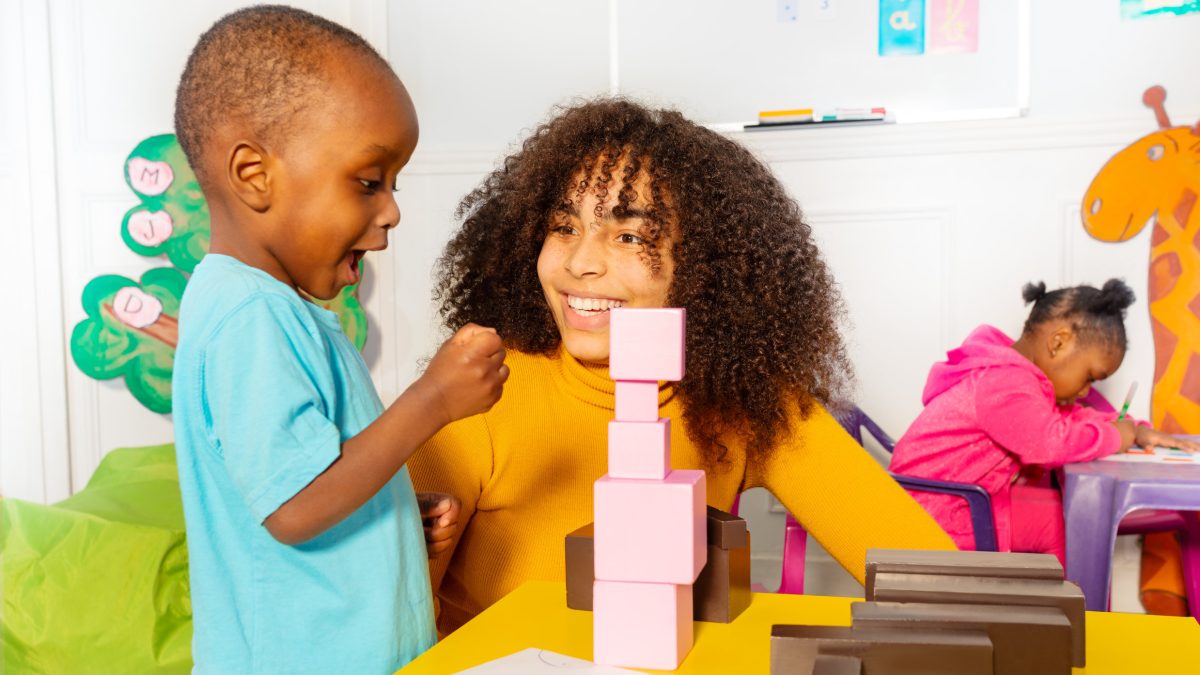 Get Ready for Kindergarten! Summer School: Rhyming Words
By Terra Tarango
Teaching Preschool requires multitasking at its finest. At any given moment you might be celebrating one child's masterful block tower, consoling another child's frustration with zips and snaps, and simultaneously coaxing yet another child to come out of their shell and participate with the group. It's miraculous work at times, but there's nothing quite so rewarding. Prekindergarten children are budding with potential and eager to contribute love and laughter to your classroom every day. It's hectic and unpredictable, yet we wouldn't have it any other way!
So if you want to create a pre-K summer program where curiosity and creativity thrive, there's no need for you to go it alone. I found a treasure trove of inspiration, and I'd love to share it with you. My friends at InvestiGator Club offer a summer school program that's more like summer camp! These learning activities have me thinking of s'mores, sailing, and sunshine even as the snow falls defiantly in early Spring. I'll share some of my favorite activities from the Get Ready for Kindergarten! Summer School program and you can try them out right now. I hope they inspire you as much as they inspire me!
Today's pre-K through Kindergarten activities feature rhymes for three- and four-year-old children; a physically active building activity for 4s entering kindergarten; and an engaging circle time activity for Transitional Kindergarten children moving into their second year of TK or into first grade.
Ready or not, here we go!
3-4 Year Olds

Preschool

Say and Touch

Say the rhyme, and have children repeat the word and touch the rhyming body part as it is named.

Say "red," and touch your head.

Say "sky," and touch your eye.

Say "bear," and touch your hair. 

Say "hear," and touch your ear.

Say "south," and touch your mouth.

Say "rose," and touch your nose.

Say "in," and touch your chin.

Say "rest," and touch your chest.

Say "farm," and touch your arm.

Say "yummy," and touch your tummy.

Say "bee," and touch your knee.

Say "neat," and touch your feet.

4-5 Year Olds

Prekindergarten

Which Ones Rhyme?

Explain that the words truck/duck and nail/pail rhyme. Have children say the word pairs several times, listening for the rhyming sounds. Then place a pile of blocks on the floor and begin building a tower. Say three words, such as truck/crane/duck. Ask children to name the two words that rhyme. For each rhyming pair they identify, have a child add a block to the structure. Try it with words about Spring!

chick/pick/grass

spring/chick/fling

bud/tree/mud

bring/sing/rain

When the tower gets too tall, gently knock it down and start again.

5-6 Year Olds

Kindergarten/

Transitional

Kindergarten

The Rhyme in You

Make a rhyming word necklace for each child. Glue or draw two pictures whose names rhyme on each index card. Attach yarn to make a necklace. Alternatively, have children make up rhyming words of their own using pairs of pictures or words they know. Have children wear their necklaces to the circle. Say: Words rhyme when they sound alike at the end. Let's say the rhyming words on your necklaces. Invite a child to stand. Name the picture/word pairs and have the child repeat. Then ask any child in the group to name another word that rhymes with the picture names on the necklace. When a word is called, the standing child can sit down.
Each of these activities gets children actively involved in their learning and can be done at any time in the day. I love the physical activity and identification of body parts in Say and Touch and the intensity and engagement as the tower gets to soaring heights in Which Ones Rhyme? And the interaction of the circle time activity in The Rhyme in You will help children build those important social-emotional skills as well.
I invite you to try one (or all!) of these activities with your children this week. I hope they bring some love, laughter, and learning to your classroom. Let us know how it goes!
If you liked this sneak peek and want more activities like this, then Contact us or call 773-935-8358 for a complete component list and to request samples.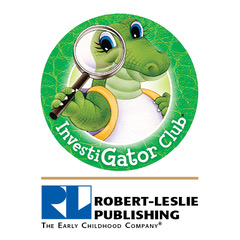 About The InvestiGator Club®:
The InvestiGator Club family of early childhood resources delivers play-based learning programs for children from birth through transitional kindergarten. Standards-based curricula are approved and adopted in states throughout the U.S., including Texas, Florida, Arkansas, Georgia, Virginia, Maryland, Louisiana, Illinois, Minnesota, South Carolina, North Carolina, Rhode Island, Delaware, and more. The delightful InvestiGator Club characters engage young children in developmentally appropriate experiences that bring joyful learning to classrooms, childcare providers, and families. For more information, email Robert-Leslie Publishing, The Early Childhood Company®, or call 773-935-8358.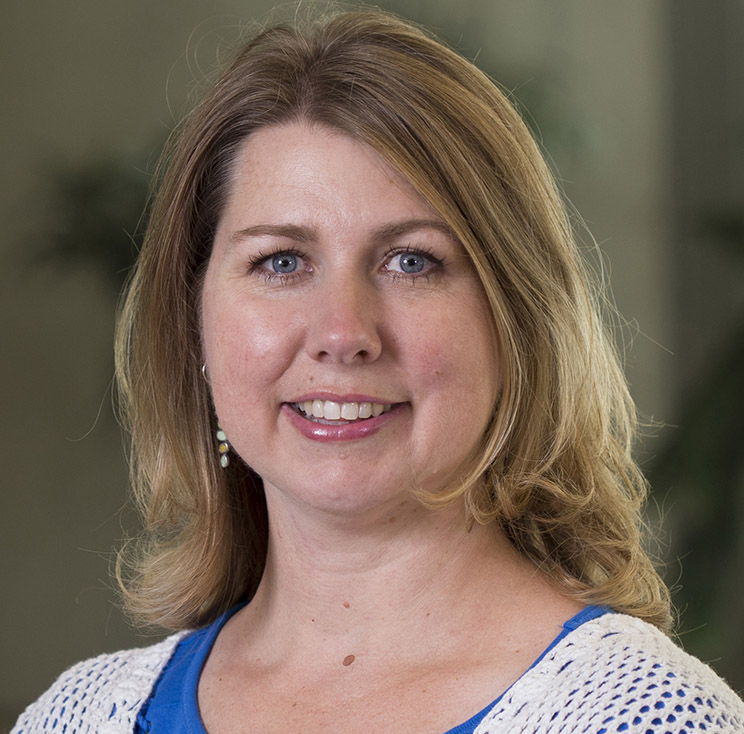 About the Author:
Terra Tarango is an accomplished advocate in the education industry with more than 20 years' experience in educational publishing and services. Terra serves as Director of Van Andel Institute where she oversees innovative student programs, game-changing professional development, and the implementation of Blue Apple projects where teachers inspire students to make the world a better place. She is an expert in instructional climate and culture and has devoted her career to increasing curiosity, creativity, and critical thinking in classrooms.