It's Spring in the Neighborhood! Names and Addresses
By Terra Tarango
It's spring-cleaning time at my house, something I equally love and loathe. I love the fresh start — free from clutter and open for new possibilities. But facing the accumulation of outdated mail and outgrown clothes can be daunting! Still, spring cleaning is a great way to show pride in the place you spend your time, and that's something children can learn at a young age.
If your classroom could use a little spring cleaning, why not involve the children in the process? Doing so can help them develop cooperation skills as well as foster that feeling of satisfaction in seeing a task through to completion. Ask their opinions on whether certain materials should stay in the classroom, be stored for later, or be donated elsewhere. Form assembly lines to shepherd your piles to trash or recycling. Enlist their help in sorting or organizing bins that might have taken on a life of their own.
Once you are all satisfied with a job well done, encourage them to apply that same pride of place with their own home. It's the perfect opportunity to drive home their knowledge of name and address! My friends at InvestiGator Club have a few great ideas to help our young friends master this important concept. I hope you love them as much as I do!
Begin by having children use art to showcase their homes. You can simply have them draw their home with crayons or make it 3D by having each child decorate a paper bag to resemble their home and stuffing the bags with crumpled newspaper. Keep in mind that some children may live in apartment buildings; they can stack paper bag "floors" on top of each other or use a larger paper bag to create the entire building.
Display the homes as a neighborhood in your classroom or create a new neighborhood learning center. To create a center, just add writing materials, paper, and toy transportation vehicles for traveling around the neighborhood. You can even add a mailbox (shoebox with slit cut in lid) to the center for exchanging and delivering letters!
To reinforce the concept of name and address, check out these creative activities!
3-4 Year Olds

Preschool

Role Play My Address

Pick up an old telephone or a toy telephone. Say: I'm going to pretend to call a friend and invite him or her to my home. Who wants to pretend with me?
Choose a volunteer and have a telephone conversation with the child, inviting them to play and giving your name and address. Then trade roles with the volunteer so the child gives his or her address during the conversation.

Review children's names and addresses as a class, having each child repeat his or her address after you. Then organize children into pairs and have them practice inviting one another to a playdate, using their name and address.

In advance, make address labels. When each pair finishes the role play, give them their respective address labels to place next to their art homes.

4-5 Year Olds

Prekindergarten

Read My Address

In advance, write each child's name and address in the corner of a large square of colored paper. Fold the address square in half diagonally and staple it to the top of each child's art home to create a roof.

Have students refer to the address cards to learn their address. Then use it to reinforce literacy skills by having them:

Read their own name and names of friends.
Find names that begin with the same letter.
Use toy vehicles to role-play traveling to classmates' homes, giving names and addresses to the "driver."

5-6 Year Olds

Kindergarten/

Transitional

Kindergarten

Write My Address
Help children write their names and addresses on large squares of colored paper. Then fold the square in half diagonally and staple it to the top of each child's art home to create a roof. As needed, model how to write left to right. Use the address labels to point out the use of capital letters. Children can practice writing their names and addresses in the neighborhood learning center.To extend learning, add envelopes and a mailbox (shoebox with slit cut in top) to the center. Children can send pictures and notes or deliver letters to their classmates' art homes.
Each of these activities gives children an opportunity to express themselves, take pride in their home, and develop confidence in knowing their name and address. The cross-curricular nature of these activities (literacy, health and safety, social studies, art), along with the connection to something as personal as their home, is a golden combination to ensure these concepts stick.
I invite you to create a neighborhood with your children this week. I hope the spring cleaning opens their eyes to the world of possibilities that await them and renews their love of learning.
Let us know how it goes!
If you liked this sneak peek and want more activities like this, then Contact us or call 773-935-8358 for a complete component list and to request samples.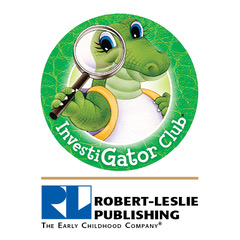 About The InvestiGator Club®:
The InvestiGator Club family of early childhood resources delivers play-based learning programs for children from birth through transitional kindergarten. Standards-based curricula are approved and adopted in states throughout the U.S., including Texas, Florida, Arkansas, Georgia, Virginia, Maryland, Louisiana, Illinois, Minnesota, South Carolina, North Carolina, Rhode Island, Delaware, and more. The delightful InvestiGator Club characters engage young children in developmentally appropriate experiences that bring joyful learning to classrooms, childcare providers, and families. For more information, email Robert-Leslie Publishing, The Early Childhood Company®, or call 773-935-8358.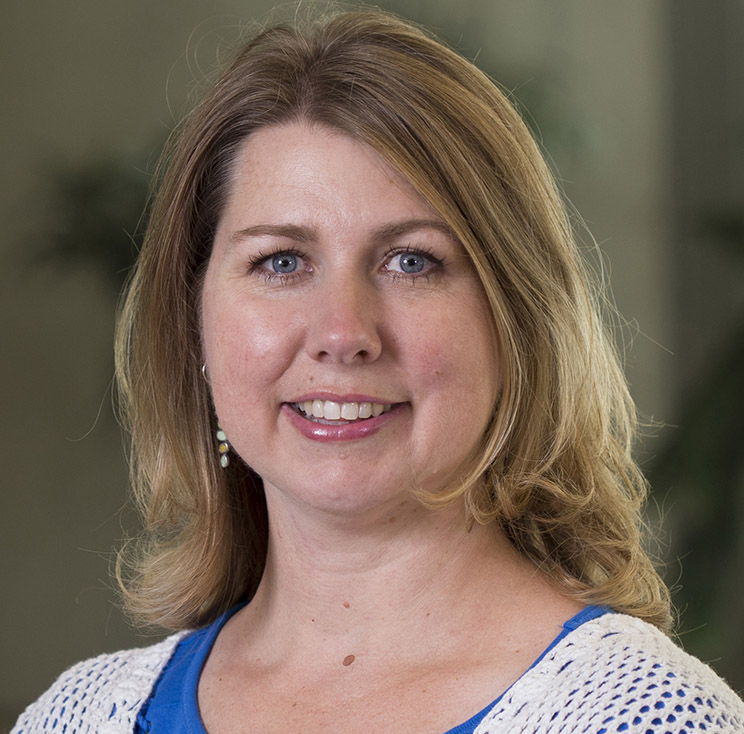 About the Author:
Terra Tarango is an accomplished advocate in the education industry with more than 20 years' experience in educational publishing and services. Terra serves as Director of Van Andel Institute where she oversees innovative student programs, game-changing professional development, and the implementation of Blue Apple projects where teachers inspire students to make the world a better place. She is an expert in instructional climate and culture and has devoted her career to increasing curiosity, creativity, and critical thinking in classrooms.