What Comes Next? Finding Patterns
By Terra Tarango
Do you remember the first time you watched The Wizard of Oz? Can you recall that feeling when you got to the end and realized that the whole movie was an allegory — that Dorothy hadn't in fact traveled to Oz, but that the story her subconscious mind concocted was just the lesson she needed to appreciate the people and things closest to her? Sometimes I think teaching young children is one giant allegory. We are usually teaching something that is on the surface quite concrete, but it almost always has deeper lessons that can reverberate throughout a child's lifetime.
Take, for example, the concept of finding patterns. The children are focused on the items making up the pattern (sounds such as claps and pats, or colors such as black and white, or shapes such as squares and circles). They have a focused task to identify the pattern and try to determine what comes next. But what's really happening here is so much bigger than sounds or colors or shapes. The children are analyzing; they're problem-solving. They are developing those all-important critical thinking skills that will carry them through the rest of their lives.
Something that seems so simple — recognizing and extending patterns —  is setting children up for success in ways we can't even imagine. Consider how fast technology changes and how that affects the jobs of the future. We can't predict what those jobs will be, but we can be certain that analytical thinking and creative problem-solving will be in demand. The World Economic Forum listed the top 10 skills they predict will be needed in 2025, and I can make a direct line from preschoolers practicing finding patterns to more than half of the skills on this list!
World Economic Forum's Top 10 Skills of 2025
Analytical thinking and innovation

Active learning and learning strategies

Complex problem-solving

Critical thinking and analysis

Creativity, originality, and initiative

Leadership and social influence

Technology use, monitoring, and control

Technology design and programming

Resilience, stress tolerance, and flexibility

Reasoning, problem-solving, and ideation
Source
: Future of Jobs Report 2020, World Economic Forum
Want to help your children master this important skill? I love how my friends at InvestiGator Club are able to make the concept of finding patterns accessible and fun at all age levels! Check out these activities.
3-4 Year Olds

Preschool

Clap, Pat, Clap

Lead children as you clap hands and pat thighs in an AB pattern. Try other AB action patterns: stand/sit, clap/stomp, jump/clap. Then progress to more complex patterns: clap, clap, pat, clap, clap, pat, and so on. Observe children who are able to continue the pattern without your help and invite them to think of patterns to share with the class.

4-5 Year Olds

Prekindergarten

Let's Talk About Patterns

Tell children they will make a pattern. Distribute cutouts to create a pattern, such as green, yellow, green, yellow. Starting with one child and going around the circle, have each child hold up his or her cutout and say the color. Then have children say the pattern together as you point to each child's cutout. Display pictures of everyday items with two-color patterns, and have children name the colors that repeat. Have children look at their own clothing. Ask: Are you wearing anything with a pattern? Tell us about it.  

5-6 Year Olds

Kindergarten/

Transitional

Kindergarten

Shape Patterns

Display more complex patterns made of geometric shapes, such as diamond, diamond, star, diamond, diamond, star, diamond…. Discuss the patterns and ask children what shape comes next in the pattern. Ask them to invent their own geometric patterns, using the square, rectangle, circle, star, diamond, and triangle. Have partners trade patterns and identify the shape that comes next in the pattern.
I invite you to try any of these pattern activities with your children. For them, it will feel like a fun game, but you'll know you are also establishing a critical cognitive foundation in their young minds. 
What comes next in the pattern of the day might be a green triangle, but what comes next for these children and their futures? Well, that's a story for another day. 
Let us know how it goes!
If you liked this sneak peek and want more activities like this, then Contact us or call 773-935-8358 for a complete component list and to request samples.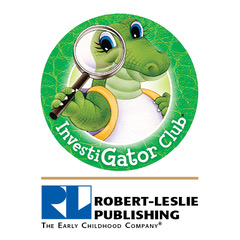 About The InvestiGator Club®:
The InvestiGator Club family of early childhood resources delivers play-based learning programs for children from birth through transitional kindergarten. Standards-based curricula are approved and adopted in states throughout the U.S., including Texas, Florida, Arkansas, Georgia, Virginia, Maryland, Louisiana, Illinois, Minnesota, South Carolina, North Carolina, Rhode Island, Delaware, and more. The delightful InvestiGator Club characters engage young children in developmentally appropriate experiences that bring joyful learning to classrooms, childcare providers, and families. For more information, email Robert-Leslie Publishing, The Early Childhood Company®, or call 773-935-8358.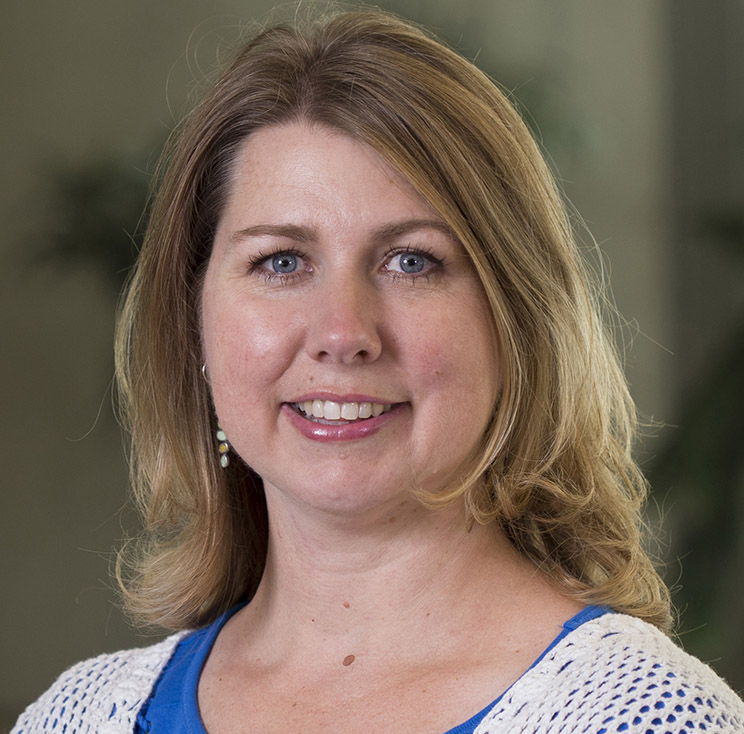 About the Author:
Terra Tarango is an accomplished advocate in the education industry with more than 20 years' experience in educational publishing and services. Terra serves as Director of Van Andel Institute where she oversees innovative student programs, game-changing professional development, and the implementation of Blue Apple projects where teachers inspire students to make the world a better place. She is an expert in instructional climate and culture and has devoted her career to increasing curiosity, creativity, and critical thinking in classrooms.